Grow your business!  We will partner with you, helping you dominate your marketplace.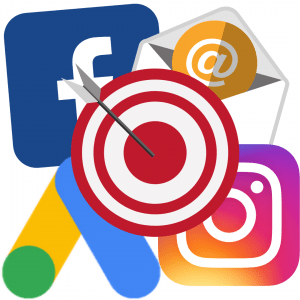 Digital marketing is essential to any modern business. The fact is that even if your company doesn't do business online, your potential clients and customers do. Whatever business you are engaged in, you need to reach out and let them know that you exist and why they should consider engaging your services.
Building a digital marketing strategy needn't be expensive. What is essential is working out a strategy that is right for your business, and implementing it. This may involve outsourcing or just dedicating a few hours a day to managing your digital promotion. A considered digital marketing strategy will enable you to focus your resources effectively and reap maximum benefits from the results.  We will partner with you and help implement your digital marketing plan.
Digital marketing, via your website, social media, emails and other online methods, enables you to communicate instantly with a local and worldwide audience.  We can do it for you or teach you how to do it yourself!
Search Engine Optimization (SEO)
Understanding SEO will help you to tailor your website's content and design to make sure that anyone looking for the services that you provide will see your site first.  The more traffic that you attract, the better your visibility will be. The process begins with registering your website with the major search engines!
Social Media
As well as attracting new custom, digital marketing can help you to build a stronger relationship with your existing customer/client base. Social media platforms, such as Facebook, Twitter and Instagram, allow you to directly engage with your customers, making a personal connection that is invaluable when developing brand loyalty.
Email Marketing
Email marketing is important for building relationships with prospects, leads, current customers, and even past customers. It gives you a chance to speak directly to them, in their inbox, at a time that is convenient for them. It's easy, effective, and inexpensive. Email marketing is a vibrant and powerful way to connect with people.
Online Advertising
Online advertising is one of the most effective ways for businesses of all sizes to expand their reach, find new customers, and diversify their revenue streams.  Online advertising can be a simple way to help businesses grow by leveraging the power of paid search and paid social advertising.