Grow your business!  We will partner with you, helping you dominate your marketplace.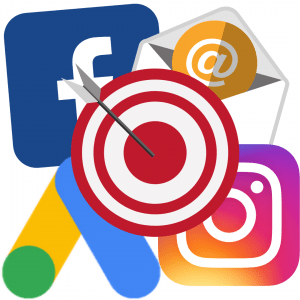 Digital marketing is essential to any business. The fact is that even if your company isn't online, your potential clients and customers are. Whatever business you have, you need to reach out and let them know that you exist and why they should consider engaging your services.
Building a digital marketing strategy does not need to be expensive. What is essential is working out a strategy that is right for your business, and implementing it. This may involve dedicating a few hours a day/week, depending on your goals, to managing your digital promotion. A digital marketing strategy will enable you to focus your resources effectively and reap maximum benefits from the results.  We will partner with you and help implement your digital marketing plan.
Digital marketing, via your website, social media, emails and other online methods, enables you to communicate instantly with a local and worldwide audience.  We can do it for you or teach you how to do it yourself!