Computer Maintenance Is No Longer Optional!  Updates Fix Security "Holes" That Hackers and Ransomware Programs Will Use To Infect You! 
Security of Your Data And Your Identify Depend on Maintenance.
Tech 4 Life provides a program called Maintenance Initiatives that involves 4 key components: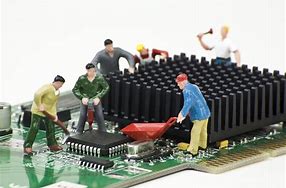 Security – Updates to Windows and Apple devices must be installed.   Virus, Malware and Ransomware checks will be performed.
Cleanup – Unneeded software is regularly downloaded with other software packages.   Browser add-ons install automatically.   We look for and identify these items and remove them.
Reviewing Device Events –  We proactively review every device's event log to look for possible challenges.   Hardware failures are most common.   Security issues show up periodically as does software errors.
Backup Verification – Your backup looks like it is working, but is it?   We check the backed up data to be sure it's current.   In the event of a disaster you need to be sure you have a current version of your data.
Maintenance Initiatives are performed when your computers are available, remotely.    This can be during working hours or after hours.  Each initiative will be scheduled well in advance. It is your responsibility to ensure that all computers are left on so that we may access them remotely. Any computers that experience "issues" will be addressed immediately the following day as a top priority unless you request otherwise.  
How often we perform initiatives is dependent on you and your preferences.  Bi-monthly and quarterly are most common. Longer than a quarter results in longer (more expensive) initiatives and more risk to you and your data.   Shorter periods result in faster (less expensive) initiatives and less risk to you and your data. We are able to accommodate any of your needs, and our best advice to you is to be consistent with your maintenance.  
Call us to schedule your Maintenance Initiative today!