How may we be of service to you?
TECH 4 BUSINESS

•

TECH 4 HOME

•

TECH 4 PERSONAL

•

TECH 4 COMMUNITY
Hours M-F 9:00 am – 5:30 pm
NO CONTACT Drop Off & Pickup | Remote Access via Internet |
Sanitized On Site Visits | Sanitized, Scheduled In Office Appointments
Our Expert Technicians Are Waiting To Help You.
Stay Safe, Secure, Sane and Healthy!
Call Now 480-488-0773 or Contact Us
TECH 4 LIFE SERVICES
We are a service company in the technology and digital marketing fields.
How may we be of service to you?
COMPUTER TECHNOLOGY SERVICES & SUPPORT FOR ALL YOUR DEVICES
We support over 2,000 local folks and their technology needs through onsite, remote or carry-in appointments.
All of our technical work is performed through pre-scheduled appointments. You can bring your device to us or we can physically come to your location. For software or training issues, we can access your system remotely (with your permission, of course).
"Amazing people who perform outstanding service! Don't let all the smiling faces creep you out, I think it really is normal for them."
"Wonderful company with a fantastic team. They respond quickly and go above expectations. They're incredibly knowledgeable, helpful, and friendly!"
"They are a great corporate citizen in that they are constantly giving back to the community.  Highly recommend!!"
"Beats Expectations – Thank you for the great service. My computer is better than before thanks to your help. You always deliver far beyond expectations. Thank you."
"I will not hesitate to refer Tech 4 Life to anyone needing computer services."
Tech 4 Life was born out of the strong desire to support our neighbors. Technology is just the vehicle we have used to love all the folks in our community. We believe in country doctor service, supporting the Cave Creek and Carefree community and keeping honesty and integrity in our service to others.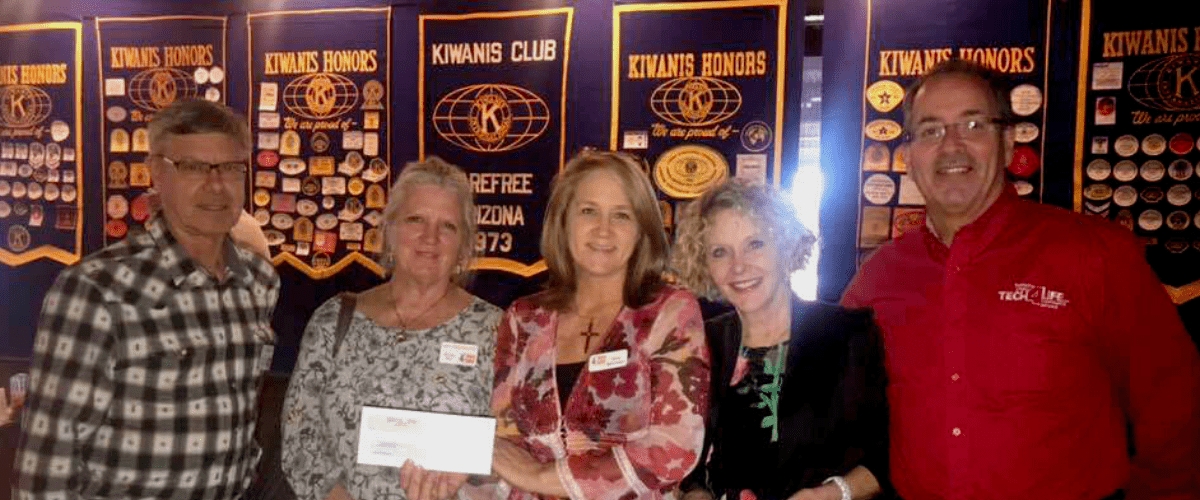 TECH 4 LIFE IS PROUD TO SUPPORT OUR LOCAL NONPROFITS!
Besides giving a 20% discount and free consulting to nonprofits 4 life, we have designed a marketing plan for local businesses to partner with and help build awareness of  the needs in our community.
Visit these nonprofit websites to download coupons and discounts from participating businesses.