Sell Your Items on Amazon!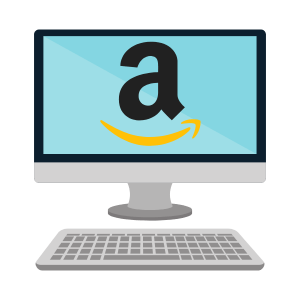 Amazon can be a one stop shop for some people.  Almost anyone can list their products for sale on Amazon.  Is this the place for your business?  We can help you set up your store on Amazon's Seller Central.  If you have a trademarked brand, let us help you register it with Amazon.  Your website can be linked to your Seller Central helping you control your inventory.
Once you have a presence – Let's advertise on Amazon. Become one of those SPONSORED Images you see while you are shopping.   Did you know, each month more than 197 million people around the world get on their devices and visits Amazon.com.   Let's find out if Amazon is right for your business!
Here is how we can help you with Amazon:
Set up Amazon Seller Account ($118/hour)
Manage and update items to sell on Amazon ($118/hour)
Create one Ad campaign ($59) monthly maintenance of ads ($59)