Email Marketing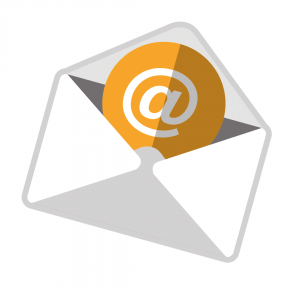 Email marketing is the highly effective digital marketing strategy of sending emails to prospects and customers. Effective marketing emails convert prospects into customers, and turn one-time buyers into loyal, raving fans.
The two big advantages of email marketing are price and ease. Emailing is an inexpensive way to advertise your company and its products and/or services compared to many other types of marketing. It's also extremely easy to set up and track an email campaign, making it a very accessible type of marketing for small businesses.
Using a proper email marketing platform to manage your contacts and make sure your email doesn't land in the spam folder is key!
Newsletters/e-blasts can be sent to the contacts who provided their email to you.  Hey, they gave you their email which means they want to hear from YOU! Email is a great way to provide these potential customers with updates about your company, upcoming events and/or special offers – and, of course, reminding them that your business exists and that maybe it's time for another visit.  This doesn't mean they want to hear from your everyday, there is a balance.  If you have something to say, they want to hear from you!
Here is how we can help you with sending email to your customers/clients:
Initial set up using an email marketing platform – Create account, upload contacts, template design ($99)
E-Newsletter send based on size of email ($59, $79, $99)
Teach you how to do it yourself (training $118/hour)