Online Advertising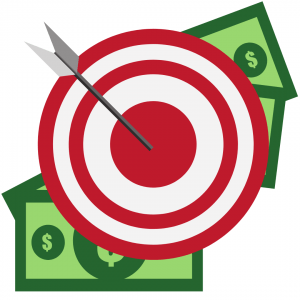 When you think of online advertising, the chances are pretty good that you're thinking of paid search advertising. Paid search – also known as pay-per-click advertising, or PPC – is one of the most common and effective types of online advertising.
Paid search allows you to bid on relevant terms and phrases that may cause text-based ads to be displayed to users when they enter specific search queries into Google or Bing. These terms and phrases are known as keywords, and they form the basis of PPC advertising. Advertisers bid on keywords as part of an ad auction. This ensures that all advertisers have a fair chance of their ads being displayed to users, rather than those with the biggest advertising budgets.
Keywords should be highly relevant to your business, organized and structured into logical ad groups separated by campaign type, and aligned with the correct match type in order to be displayed to the right visitors, at the right time, for the right campaign. This pairs with SEO.  This is why we recommend making sure your website is up to par before spending any money advertising.
Does this sound overwhelming?  It can be and that is why we are here to help you! We get this question a lot – How much is this going to cost me? Well, the short answer is, what ever you want to spend.  You determine your budget when choose PPC advertising.  Now the cost per click may be different based on your target audience and the keywords.  For example, a pest control company advertising in Phoenix may pay $25 per click or more, but a pest control company advertising in Cave Creek may only pay $4 per click.  Some companies pay as little as $.18 per click.  It is all based on location and the competition.
Here is how we can help you with online advertising:
Create a campaign using Google Ad Words or BING, define goal, keywords & audience ($149)
Maintain/Maintenance to your Google Ads  or BING Campaign ($59/month)
Create both text and image ads
Advertise on YouTube using video
Online advertising generates traffic to your site and helps you dominate your marketplace!