iPhone or Android Repair, Phone Support and Service.
IP Phone, Land Line or Cell Phone?  Good News, You Have Telephone Choices!
Tech 4 Life has been using, installing and supporting phone systems since before Internet services were available.   We grew up with the cell phone business and now have also grown up with IP phone systems!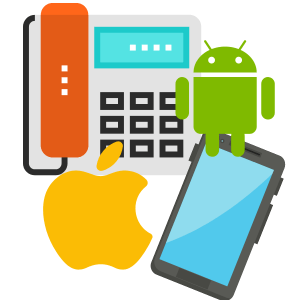 CELL PHONES
All phones are supported at Tech 4 Life!  Training, setup, security, screen replacements and phone repairs.   We provide training, consulting and assistance on managing, securing and just using your phone.  Schedule an appointment, you WILL be glad you did!
IP PHONES
IP, or Internet Protocol, phones are typically business related.  We have some clients using them in large houses with Cox.  Vonage and Cox are two of the largest systems currently being deployed.
Cox requires you to lease your phones from them for a flat rate.   It's what we currently use in the Tech 4 Life office.
Vonage allows you to purchase any phone they support.   You own the phones and pay for the service.
There are many residential IP phone services our clients are using these days.    For residential, reliability and price are the primary factors.
Businesses are typically looking for a front-end answering service, extension transfers, transfers to cell phones, etc. that many residential systems don't have.
For a consult or need installation / support services, schedule an appointment now!