FROM THE OWNER – STEVE WOODS:  
On June 2, 2004, I purchased the domain techfourlife.com, setup my email account and stared at the empty inbox.  This is the entrepreneurial moment that is unforgettable.  Excitement of what lay ahead, compounded with the anxieties of starting a new business.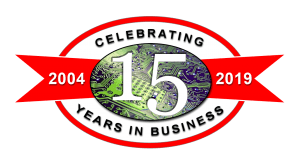 The relationships, experiences and love that have occurred because of that first leap of faith is unexplainable.  Tech 4 Life was always intended to be about helping others with Life (hence the name).  If we could just come beside folks and help them use technology to do life better, it will be worth the effort.
Today, that inbox is flooded constantly but not with spam.  It is hundreds of opportunities to love our neighbors and to allow ourselves to be loved by those same neighbors.  That's the unexplainable, uncountable, intangibles that can't put into an info graphic or a marketing piece to explain.  It's why all I can really say is, THANK YOU!  Thank you for allowing Tech 4 Life to love on you.  Thank you for ALL the opportunities to help our community.  Thank you for making this a GREAT place to live, work and to share with others.  Thank you for the many days into the future we get to keep on loving our neighbors.
Most importantly, thank you for allowing God, my higher power, to lift us up in the uncountable leaps of faith we have taken during the past 15 years!
I pray that everyone who reads this will be blessed in a unique way!
~ Steve Woods