INDIVIDUAL & GROUP TRAINING
Knowledge is key to working though your frustrations with technology.  Let us help you with that!  We offer training on ALL of your devices and also on the programs you use daily.
We have offered regular classes at the Desert Foothills Library since 2005 on topics such as iPads, Windows 10 and Social Media.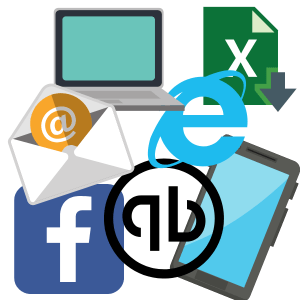 Here are a few topics we can help educate you on:
Email
Internet
Social Media
Excel
Quickbooks
Phones
Tablets
Our cost for training is $59 per half hour.  This can be broken down if you choose a group session.
Contact us to Schedule Your Training Session Now!