Failing to Plan is Planning to Fail in the Technology World!
Tech 4 Life has been planning technical changes since the 1980's.
We believe that the simple, but straightforward approach is the best.   We don't spend much time with studies, charts and graphs.
Our consulting process is completely founded on needs analysis and the presence of facts.
The simple outline of our process is:
Listen to Your Needs
Discuss Possible Options
Present the Facts
Make Decisions
Our experience with our client base tells us that our clients make decisions VERY well when they have all the facts.
Tech 4 Life's job is to get you those facts as accurately and quickly as we can.
Initial consults with new clients are free, just to see if we match up well.
All other consulting visits are $59.00 per 1/2 hour.
Simple, Affordable and Professional.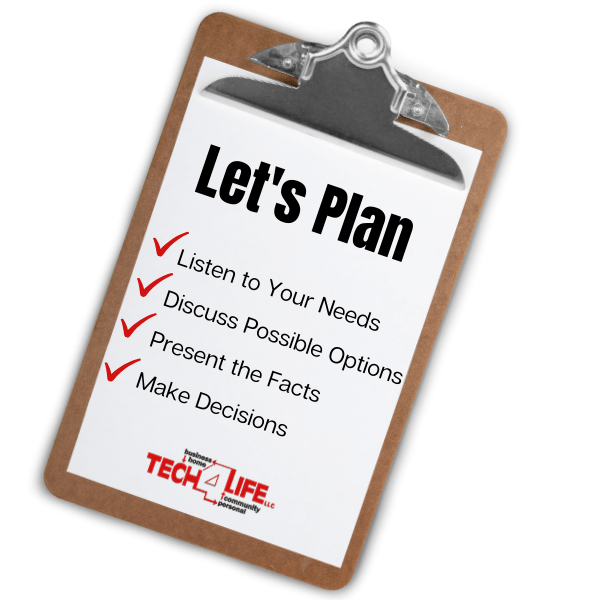 Schedule Your Consulting Visit Today!