Tech 4 Life Supports File Servers and Cloud Servers. 
Microsoft Servers have been the standard for most businesses during the last century.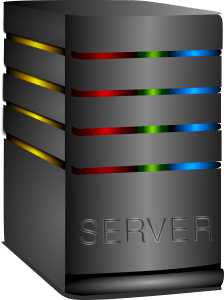 Software companies have been migrating their software to the cloud for the last decade as well.   As a result, many of our clients have retired their local servers in favor of utilizing cloud software.
For a small business local servers represent a balloon payment anytime they fail.   Emergency technical responses, backup / restore issues and hardware replacement costs all pile up simultaneously.   While this is happening, your software doesn't operate.   For a service business this can be deadly.
Cloud systems transfer that responsibility from the business to the cloud vendor.   When the system fails, everyone waits for the cloud vendor to repair the system and gets back to work as soon as it comes back online.   As long as the cloud vendor is responsive (read large), it is usually not very long and you might even get a credit for your down time.
Security is the other primary concern.  Thousands of web "bots" patrol the Internet in search of server vulnerabilities 24 hours a day, 7 days a week.   On July 17, 2019 a Cave Creek business's server was attacked through a database server vulnerability.   The attacker deployed a ransomware software that encrypted all of the workstations on the network.   The hacker then demanded $50,000.00 as a ransom to un-encrypt the data.   The business didn't pay, but we did rebuild their network and home computers from the ground up.   Backups saved their data and they don't have a server today.
Many of our other businesses are running servers successfully.    For most of these, they are using a software package that requires a local server.   Continuous maintenance and backups are the keys to success for these clients.
Tech 4 Life performs regularly schedule "Maintenance Initiatives" on computers.   This is a scheduled cleanup, update, backup and virus scan of every computer on a network.    The schedule is built on how often the business wants these functions completed.  Typically monthly or quarterly.
Call us to discuss your server needs today.   We will make sure you'll be glad you did!