Tech 4 Life Supports Printers of ALL types!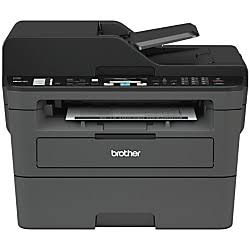 We started supporting printers back in the dot matrix, green and white paper days when printers sounded more like machine guns than air conditioners!
Experience shows that Laser printers perform better, last longer and are cheaper to operate in the dry Arizona climate than Ink Jet printers.
We do not sell hardware so are not tied to any specific brands.  However, in our experience, Brother laser printers are what we recommend most often as the software is VERY reliable and the printers are affordable but durable.
These days, it is typically cheaper to replace a printer than to repair it.  Consider ink cartridges, print heads, drums and toner as maintenance items.  Items after this usually require a printer to be replaced.
Schedule an appointment for your printer today!