TV and A/V Setup and Support.
Television an Audio Video Technology Made Easy!
Your choices today for televisions and audio and video technologies are VAST! Fortunately, all of them have evolved during the many years that Tech 4 Life has been providing technical services!
We have pretty much seen and worked with it all.   Many of our clients are DIY (Do It Yourself) folks.   Some just want basic TV and audio services.  Others are high end audiophiles who want and expect perfect systems.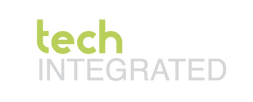 We refer our high end Audio Visual clients to our local sister company Technically Integrated.  TechIntegrated has delivered amazing home theaters and high end audio systems for many of our clients.   We highly recommend them!
We have many years of experience with product selection,  add-on choices and automation.   Sonos sound systems, Harmony remotes, Amazon Fire, and Apple TV are all products we work with regularly.    We are glad to assist in any way that we can help you.
We always ask our clients to understand this is not our primary business.    It's rare that we spend time mounting TVs for clients.
But our goal for our clients is to help you be successful with your technology.   So our desire is to help.
If you are having challenges, lets discuss them.  Shoot us an email or give us a call today!